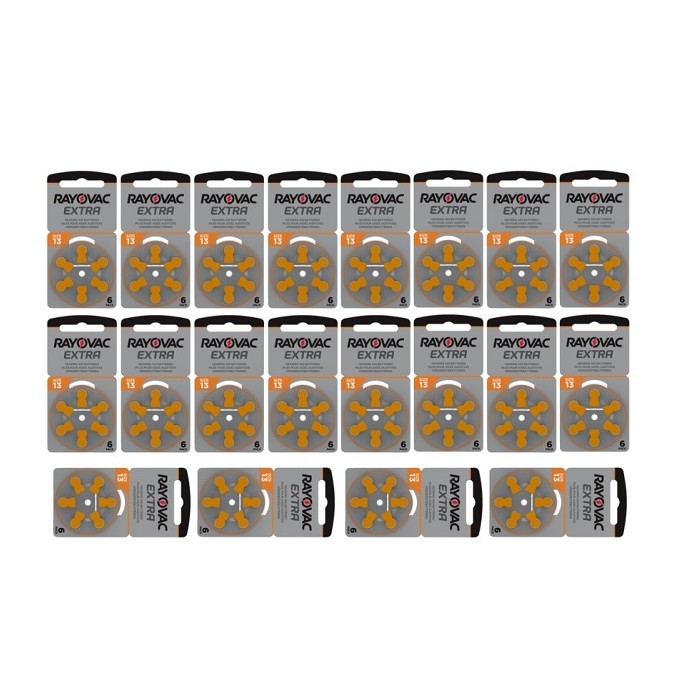  
POWERDEAL 72 PIECES RAYOVAC EXTRA 13, PR48 HEARINGAID BATTERIES
 In Stock
Ordered before 16:00=same day shipping. (mo-fri)
Product information
POWERDEAL 120 pcs Rayovac Extra (Advanced) 13
Extra Advanced is the most powerful hearing aid battery from manufacturer Rayovac. With this battery you are assured of top quality with a long life.
Compatable with: PR48, B0134, B26PA, DA13H, DA13N, 13HP, 13HPX, AC13E, AC13EZ, AC13, 13UP and 13DS. Colorcode: Orange.
This product is packed with 20 x 6 batteries on one blister.
! on the latest packaging (exp.date 2025 +) the term "advanced" is no longer used, the technical specifications are still the same!
Product specs.
Voltage

1,45 Volt

Chemistry

Zinc-air

Rechargeable

No

Dimension

7,9x5,4mm

Nr. manufacturer

PR47 / ZA13 / DL13

Exp. date

2025+

Qty in packaging

20 x 6Pcs

Application

Hearing Aid

Extra info.

Kleurcode: oranje

Modell

Buttoncell